MaxiTRANS and Mildura Truck Centre celebrate 65 years
MaxiTRANS and Mildura Truck Centre celebrate 65 years
This year marks the 65th anniversary of the MaxiTRANS and Mildura Truck Centre (MTC) partnership. MaxiTRANS is a major supplier of trailers and other transport solutions with brands like Freighter, Maxi-CUBE, Lusty EMS, Hamelex White, AZMEB and PEKI. MTC is a truck and trailer dealer that sells and services a full range of MaxiTRANS products. The company started back in 1951 with a deposit of 10 pounds to purchase the Buronga Service Station, which was located on the Victoria-New South Wales border. In 1953, MTC founder Ken Leake signed a deal start selling Freighter trailers, and the rest is history.
A significant milestone
The MaxiTRANS and MTC partnership is the longest in the history of the company's network of dealers. MaxiTRANS points out that reaching 20 years is often considered a major feat in a supplier/dealer relationship, so both companies are taking the opportunity to celebrate the accomplishment. "As a family-owned business that has been around for generations, we have experienced substantial growth with the support of MaxiTRANS, and this is testament to what makes a great working relationship," says Glenn Leake, dealer principal of Mildura Truck Centre.
More to come in the future
In many ways, the two companies have grown alongside each other, facing industry challenges together and celebrating their successes. MaxiTRANS Managing Director and CEO Dean Jenkins says, "This anniversary signifies more than half a century's worth of experience. Our partnership has enjoyed a long and exciting history of firsts."
MaxiTRANS and MTC are not only taking this opportunity to look back on the past, but also to look forward to the bright future of the partnership. MaxiTRANS continues to innovate on its many product lines and MTC takes pride in offering those products and providing expert customer service.
Related Articles
Colrain has Trailer Parts Covered
View Details
Written Off - Don't Believe It
View Details
New Larger Dandenong Premises for Hamelex White and MaxiTRANS Repairs and Service
View Details
MaxiTRANS Max Out at ITTES 2012
View Details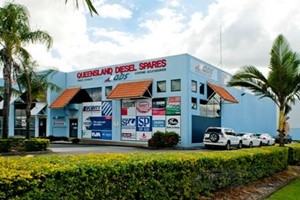 MaxiTRANS acquires Queensland Diesel Spares
View Details
Sell and Parker Takes Delivery of Specialised Hamelex White Hooklift Bin Trailer
View Details
MaxiPARTS Head Office Relocation
View Details
View More News
View all Related Ads