MaxiTRANS Brings Back Free 12-Month Registration Promotion For New Maxi-CUBE Trailer Purchases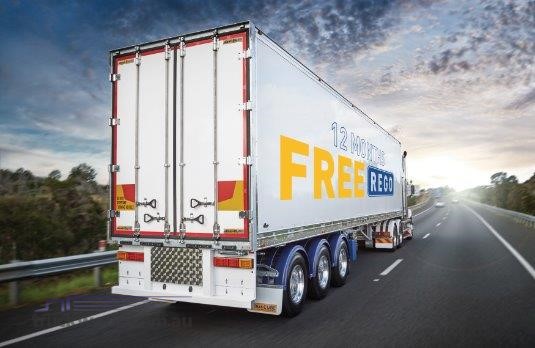 As Dean Jenkins, MaxiTRANS CEO and managing director, says, Australians across the country have faced trying times lately, dealing with droughts, fires, and floods. To help support customers in the trucking industry, MaxiTRANS is bringing back a free registration promotion it ran last August and September that provides 12 months' free registration for new Maxi-CUBE trailer purchases made through 31 March, 2020.
The Journey To Rebuild
MaxiTRANS' national promotion covers the complete Maxi-CUBE range of refrigerated and dry freight trailers, which includes Reefer, Freezer, Hi-CUBE, and Slide-A-Side models. Founded in 1972, MaxiTRANS owns the Maxi-CUBE brand and several others. The company bills itself as Australia and New Zealand's largest supplier of locally manufactured, high-quality heavy road transport trailer solutions.
"At MaxiTRANS, we want to partner with businesses to help them grow and succeed," Jenkins says. "Whilst we acknowledge the recent devastations our country has endured, we are also optimistic that the recent rainfall across certain parts of this country will help reignite opportunities." Jenkins adds that MaxiTRANS wants to assist customers "on their journey to rebuild," and support its partners by ensuring that accessibility to new, pre-owned, and rental equipment is readily available.
Contact Your Dealer
Customers are asked to contact their nearest MaxiTRANS dealer to participate in the offer. More information is available at maxitrans.com/free-registration-maxicube.
Related Articles
MaxiTRANS Finance Behind Every Australian Industry
View Details
Written Off - Don't Believe It
View Details
Lusty EMS design sliding hook loader b-double
View Details
MaxiPARTS Head Office Relocation
View Details
Gilders Increase Productivity With Award Winning Technology
View Details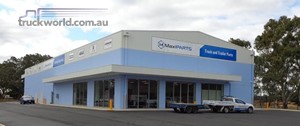 MaxiPARTS Bendigo Relocation
View Details
MaxiTRANS Launches Van Rental Division
View Details
View More News
View all Related Ads