MaxiTRANS Keeps The Ball Rolling
MaxiTRANS, an Australian supplier of road transport trailers for general freight, temperature-controlled freight, and bulk transport, recently completed a massive $60 million order for Coles Supermarkets. The contract order played a large role in boosting the manufacturing capacity and workforce in the Victoria region.
A Shot in the Arm
MaxiTRANS's manufacturing facility in Ballarat, Victoria hired an additional 100 workers to meet the order and address needs all along the supply chain. The new trailers, which consisted of Maxi-CUBE and Freighter branded models, were completely assembled in-house.
Until fairly recently, MaxiTRANS has been supporting itself by catering predominantly to small fleets and owner operators, and the company takes pride in its ability to serve these customers, both at the point of sale, and for years after the sale, via its 30-plus location dealer network and MaxiPARTS retail parts network.
An Eye on the Horizon
The company has also been fielding new large orders from private and national fleets all across Australia, ensuring that MaxiTRANS's Ballarat and Brisbane manufacturing locations continue cranking out equipment to meet the accelerated demand. A research and development collaboration announced last year between Monash and Federation Universities is also bearing fruit with trailing equipment designs that are safer, more efficient, and environmentally sustainable.
To continue meeting the needs of its growing customer base, both in manufacturing and in service and support, MaxiTRANS also plans to hire an additional 70 tradespeople for its Ballarat manufacturing site.
Related Articles
Colrain has Trailer Parts Covered
View Details
New Larger Dandenong Premises for Hamelex White and MaxiTRANS Repairs and Service
View Details
Written Off - Don't Believe It
View Details
MaxiTRANS Max Out at ITTES 2012
View Details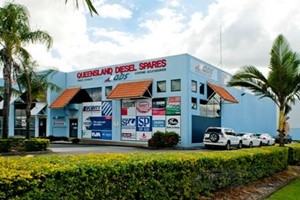 MaxiTRANS acquires Queensland Diesel Spares
View Details
Sell and Parker Takes Delivery of Specialised Hamelex White Hooklift Bin Trailer
View Details
MaxiPARTS Head Office Relocation
View Details
View More News
View all Related Ads