MaxiTRANS Receives HVIA Community Leadership Award For Mental Health Awareness Program & More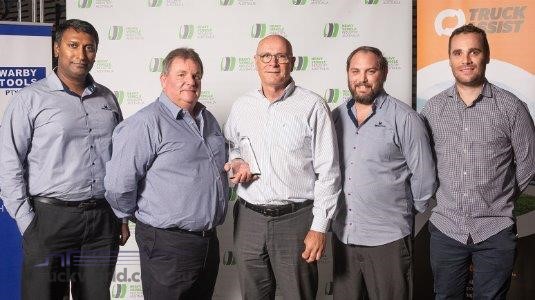 At the Heavy Vehicle Industry Australia (HVIA) 2020 National Awards, which took place on 20 November in Brisbane, MaxiTRANS earned a Community Leadership award for its work in promoting mental health awareness and helping communities affected by droughts and bushfires. MaxiTRANS supports RUOK, a charity focused on encouraging people to reach out to others with mental health struggles, by holding annual RUOK? Day campaigns where it donates 1% of trailer and parts purchases to the cause. So far, these yearly events have brought in $60,000.
Lending A Helping Hand
MaxiTRANS also offered support to people affected by droughts and bushfires. One initiative involved working with the Australian Trucking Association (ATA) to send trailers to those trying to move forward after bushfires in 2019 and 2020. Those semi-trailers were used to haul hay and stock feed. In another instance, MaxiTRANS donated supplies to citizens of Trundle, New South Wales, who were impacted by a drought.
"Extremely Grateful"
"To say the past year has been a challenge for everyone would most definitely be an understatement," says Dean Jenkins, managing director and CEO of MaxiTRANS. "With extended drought, floods, bushfires, and a global pandemic, it has most certainly been a period in time we will never forget. We are extremely grateful to have been recognised by our industry for the work that we have done. More importantly though, it goes a long way to helping create further awareness of the need to continue to support those around us during these tough times.
"I wish to take this opportunity to thank our customers, staff, and suppliers for their ongoing support during these challenging times," Jenkins continues. "The whole MaxiTRANS team is proud of the efforts that they each put in to provide much-needed support for those in need."
Related Articles
MaxiTRANS Finance Behind Every Australian Industry
View Details
Written Off - Don't Believe It
View Details
Lusty EMS design sliding hook loader b-double
View Details
MaxiPARTS Head Office Relocation
View Details
Gilders Increase Productivity With Award Winning Technology
View Details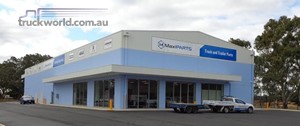 MaxiPARTS Bendigo Relocation
View Details
MaxiTRANS Launches Van Rental Division
View Details
View More News
View all Related Ads