MaxiTRANS Subsidiary Trout River Australia Cuts Lead Times Of New Live Bottom Trailers By Half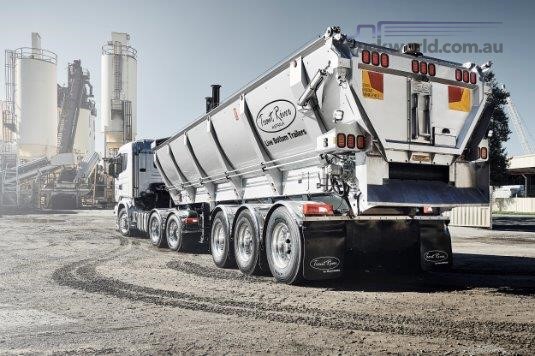 Trout River Australia, acquired by MaxiTRANS in December 2018, has cut the delivery time of new live bottom trailers by half over the past year by increasing efficiency at its manufacturing facility in Hallam, Victoria, and beginning production on the trailers at MaxiTRANS' facility in Richlands, Queensland. "By streamlining production of the live bottom trailer we are able to provide our customers with even greater access to the product, and now with the added benefit of shorter lead times," says Rodney Wells, general manager of Trout River Australia.
Trout River Live Bottom Trailers
Trout River's live bottom trailers live up to their name with a conveyor belt inside that can quickly unload cargo. They are available in a 26- or 28-foot tandem-axle configuration or in a 31- or 33-foot tridem-axle configuration. Wells adds that these trailers are well-suited for "construction sites with height restrictions." They can also maintain the temperature of the materials inside, which is crucial for handling Australia's varied climate. With these features and the ability to discharge all of the material inside of the trailer cleanly, live bottom trailers are ideal for laying asphalt. They can also handle a wide range of other applications using such attachments as spreaders, diffusers, chip spreaders, shoulder chutes, and many others.
Keeping It Local
Wells says MaxiTRANS and Trout River Australia are extremely proud that they are able to keep production in Australia, and that the companies "have been able to continue to deliver the same high level of quality the product is known for," even while updating production processes to be more efficient. "With added manufacturing capacity, now is the perfect time to invest and grow your fleet's capabilities," he says.
Related Articles
MaxiTRANS Finance Behind Every Australian Industry
View Details
Written Off - Don't Believe It
View Details
MaxiPARTS Head Office Relocation
View Details
Gilders Increase Productivity With Award Winning Technology
View Details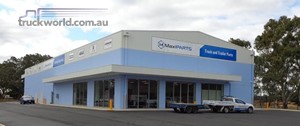 MaxiPARTS Bendigo Relocation
View Details
MaxiTRANS Launches Van Rental Division
View Details
Lusty EMS design sliding hook loader b-double
View Details
View More News
View all Related Ads