MaxiTRANS Will Attend Brisbane Truck Show & Celebrate Freighter Trailers 75th Anniversary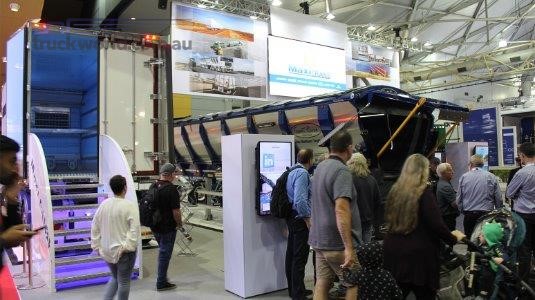 MaxiTRANS has announced that it will display the full range of its freight solutions at the upcoming Brisbane Truck Show, including trailers from Maxi-CUBE, Lusty EMS, Hamelex White, Trout River, and AZMEB. The firm will also show off its Freighter trailers and will be celebrating the brand's 75th anniversary at the show. MaxiTRANS will provide a hands-on experience for operators, manufacturers, and the public.
"This is an industry that deals in the hard facts of reality every day on the country's highways and back tracks," says MaxiTRANS Managing Director & CEO Dean Jenkins. "Nothing beats the 'real-world' interaction between industry people and the latest transport tech at Australia's premium truck show in Brisbane."
Freighter Trailers 75th Anniversary
Freighter's long and impactful history is reflected in the loyalty of transport operators, many of whom Dean says are now second- and third-generation Freighter customers. "It is this ongoing support that has helped build the legacy that Freighter is proud to have established," he explains. "It's time to celebrate and support our industry that's supported our brands for 75 years."
MaxiPARTS
MaxiTRANS' national retail parts brand, MaxiPARTS, will also be highlighted at the Brisbane Truck Show. MaxiPARTS offers a wide range of truck and trailer parts and further demonstrates the aftermarket support offered to customers via MaxiTRANS national network.
Visitors to the Brisbane Truck Show, which runs from 13 to 16 May, can visit the MaxiTRANS display on stand 53.
Source: MaxiTRANS
Related Articles
MaxiTRANS Finance Behind Every Australian Industry
View Details
Written Off - Don't Believe It
View Details
Lusty EMS design sliding hook loader b-double
View Details
MaxiPARTS Head Office Relocation
View Details
Gilders Increase Productivity With Award Winning Technology
View Details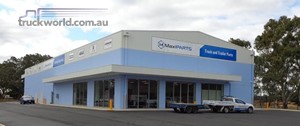 MaxiPARTS Bendigo Relocation
View Details
MaxiTRANS Launches Van Rental Division
View Details
View More News
View all Related Ads