Daimler Recognized As A WGEA Employer Of Choice For Gender Equality
Daimler Truck and Bus was recently acknowledged by Australia's WGEA (Workplace Gender Equality Agency) with an EOCGE (Employer Of Choice for Gender Equality) achievement. The recognition, which was awarded just days before International Women's Day, is particularly notable because Daimler is the only commercial vehicle manufacturer in Australia to be accredited under the EOCGE.
EOCGE Details
As a voluntary leading practice program—and separate to Australia's Equal Opportunity Act—the EOCGE is designed to encourage, recognise, and promote an active commitment to achieving gender equality in Australian workplaces. Daimler was assessed against specific criteria on its approach to leadership, strategy, learning and development, gender pay equity, flexible working and support for family responsibilities. "If you fail to provide an inclusive and supportive network for all genders, you miss out on high-performing talent within the population," says Daimler Truck and Bus President and CEO, Daniel Whitehead. The criteria also focused on preventing sex-based harassment and discrimination as well as targets for improving gender equality outcomes.
An Important Accreditation
"This is a significant achievement and reflects positively towards our continued efforts in supporting gender pay parity, work flexibility, learning and development, and leadership growth for all, regardless of gender," says Whitehead. "We are extremely proud to lead the only commercial vehicle company in Australia that is recognised as being an industry leader and employer of choice for gender equality."
Related Articles
Heavy Duty Clutch Program added to growing Alliance Truck Parts range
View Details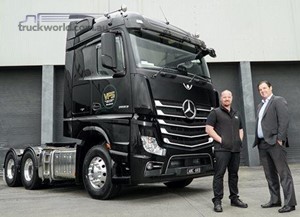 New Mercedes Benz truck is already saving fuel for Victorian Freight Specialists
View Details
Mercedes Benz launches next generation truck in Australia
View Details
Mercedes Benz is presenting the first fully electric truck for heavy distribution operations
View Details
Fuso Introduces Five Year Standard Warranty
View Details
RACV taking a tyre workshop on the road with the Mercedes Benz Sprinter
View Details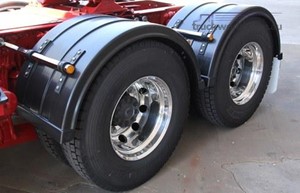 Australian made guards added to affordable Alliance Truck Parts range
View Details
View More News
View all Related Ads