Mercedes-Benz Now Offers Five-Year Warranties On Cars, Utes & Vans, Including Sprinter, Valente & Vito Models
Mercedes-Benz recently announced that it is extending its standard warranty from three to five years for vans, utes, and cars in Australia effective 1 April 2020. The company will also offer the new five-year warranty to customers who purchased Mercedes-Benz vehicles on 1 April 2020 or later.
"We understand our commercial customers in particular are looking closely at whole-of-life costs, and that transparency in servicing and running costs is crucial," says Diane Tarr, managing director of Mercedes-Benz Vans Australia. "The new five-year manufacturer's warranty further solidifies the value proposition in our compelling product line-up."
Warranty Details For Mercedes-Benz Vans
Mercedes-Benz offers distinct warranties for vans and utes depending on the vehicle's classification. For example, the company's Marco Polo, V-Class, and X-Class ranges come with five-year/unlimited-kilometre warranties and a three-year/unlimited-kilometre warranty specifically for the vehicle's 12-volt battery.
However, customers that intend to use any of the above models for commercial purposes will instead receive a five-year/250,000-kilometre warranty for the vehicle and a three-year/250,000 12-volt battery warranty. The same goes for Mercedes-Benz Sprinter, Valente, and Vito vans, which are considered commercial vehicles. All models receive five years of complementary access to Roadside Assistance.
Warranty Details For Mercedes-Benz Cars
The same five-year/unlimited kilometre warranty applies to all Mercedes-Benz passengers cars as long as they "are used solely for private purposes," the company explains. Cars used for taxi operations or ride sharing come with five-year/200,000-kilometre warranties.
Related Articles
Heavy Duty Clutch Program added to growing Alliance Truck Parts range
View Details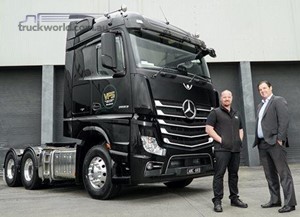 New Mercedes Benz truck is already saving fuel for Victorian Freight Specialists
View Details
Mercedes Benz launches next generation truck in Australia
View Details
Mercedes Benz is presenting the first fully electric truck for heavy distribution operations
View Details
Fuso Introduces Five Year Standard Warranty
View Details
RACV taking a tyre workshop on the road with the Mercedes Benz Sprinter
View Details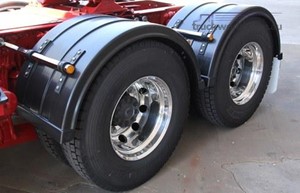 Australian made guards added to affordable Alliance Truck Parts range
View Details
View More News
View all Related Ads