Mercedes-Benz Restarts Production At Several German Plants, International Facilities To Follow 'Gradually'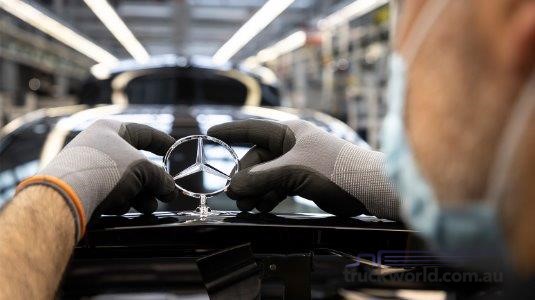 Mercedes-Benz recently restarted production at its plants in Berlin, Bremen, Hamburg, Sindelfingen, and Untertürkheim in Germany, and began the process of reopening its Rastatt plant after suspensions due to the COVID-19 (coronavirus) pandemic. The company will gradually restart production at other plants in Germany as well as in Hungary, Romania, and the United States over time.
Mercedes-Benz is also focused on China, which the company says is its "largest sales market," because of "an increase in demand again." The Untertürkheim facility manufactures engines and other components, the Berlin facility produces Camtronic engine management units, the Hamburg facility produces axles and related components, and plants in Kamenz, which has remained in operation, produces batteries.
Slow, Steady & Safe
As Mercedes-Benz slowly ramps up production at its plants, the company is also ensuring worker safety by putting policies recommended by the General Works Council into place. Employees will be required to wear masks while also staying at least 1.5 metres away from others. The company is also putting stricter cleaning and hygiene policies in place and using segregated shifts to limit the number of people working in the facility at one time. As more locations restart production around the world, Daimler and Mercedes-Benz will follow "the recommendations of international, national, and local authorities."
Preventing The Spread Of COVID-19
"Together with the whole team, I am glad that we are gradually restarting our production in a coordinated manner. Flexibility is what counts here: the flexibility of our plants is one of our focal strategic topics in production and it helps us in this restarting phase now," says Jörg Burzer, member of the board of management of Mercedes-Benz AG, production and supply chain management. "Our first priority is to contain the spread of the COVID-19 pandemic and to provide a safe working environment for our employees, suppliers, and service providers. We are producing in compliance with extensive safety measures and we are increasing our production step by step."
Related Articles
Mercedes-Benz Vito
View Details
The Mercedes-Benz Sprinter: Helping Food Distribution Charity SecondBite
View Details
Mercedes-Benz Ensures Local Infrastructure for Bluetec® Truck Engine Technology
View Details
Mercedes-Benz presented with European Safety Award for its brilliant Active Brake Assist System
View Details
Driver's Airbag and Safety Package for Mercedes-Benz Actros
View Details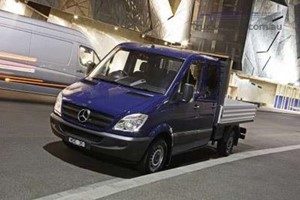 New Models and Features for 2008 Mercedes-Benz Vans
View Details
Toll Group Takes Delivery of its 100th Euro 5-Compliant Mercedes-Benz Truck
View Details
View More News
View all Related Ads