Mercedes-Benz Trucks Is Celebrating 40 Years Of Australian Service Plans & You Get The Gifts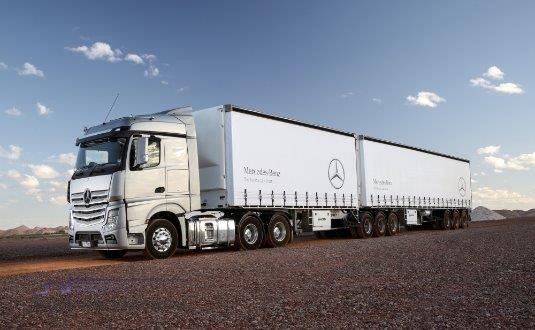 Mercedes-Benz is offering a complimentary basic service plan on select highway prime movers sold from now through the end of September. The Best Basic Service plan covers trucks for five years or 800,000 kilometres—whichever comes first—which is an increase of 300,000 kilometres over the existing plan. It applies to highway prime movers with GCMs (gross combination masses) of 90,000 kilograms or lower, but Mercedes-Benz says it "may be available for heavier vehicles on application." The company launched the limited-time complimentary service plan offer as a way to celebrate the 40th anniversary of its initial truck service plan concept.
A Money-Saving Callback
"Some of our senior staff have told me that our service plan introduction was a big deal back in 1979," says Michael May, director of Mercedes-Benz Truck and Bus. "I was too young to notice at the time, but I can tell you that our current service plans are extremely popular with our customers today and make their lives a lot easier. It just made sense to celebrate the 40th anniversary of Australian service plans with this fantastic offer that makes owning a Mercedes-Benz truck an even smarter business decision."
More For Less
Although this special offer is specifically for the Best Basic Service Plan, Mercedes-Benz is also allowing customers to upgrade to the Complete service plan "for a reduced rate until September 30." The company also explains that "scheduled servicing and repairs are provided on the standard terms, conditions, and exclusions of the Best Basic Service Plan," which does not include wheels, rims, or tyres. If you have any questions about the offer or the service plan, contact your local Mercedes-Benz truck dealer for more information.
Related Articles
Mercedes-Benz Vito
View Details
Mercedes-Benz presented with European Safety Award for its brilliant Active Brake Assist System
View Details
Driver's Airbag and Safety Package for Mercedes-Benz Actros
View Details
Mercedes-Benz Ensures Local Infrastructure for Bluetec® Truck Engine Technology
View Details
The Mercedes-Benz Sprinter: Helping Food Distribution Charity SecondBite
View Details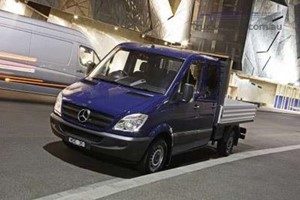 New Models and Features for 2008 Mercedes-Benz Vans
View Details
Toll Group Takes Delivery of its 100th Euro 5-Compliant Mercedes-Benz Truck
View Details
View More News
View all Related Ads