New Scania 540-Horsepower Engine Increases Torque & Fuel Efficiency For G- & R-Series Trucks
Scania is adding to its six-cylinder 13-litre Euro 6 engine range with a 540-horsepower (400-kilowatt), 2,700-newton-metre engine for its G- and R-series full-size trucks, which had previously topped out at 500 hp (368 kW) and 2,550 N-m variants. With a higher output and more torque, Scania says the G 540 and R 540 configurations will serve as a "genuine long-distance interstate B-double haulers."
"Scania continues to provide greater torque than its rivals at identical horsepower outputs and the new 540 is no different, giving our customers an advantage in terms of driveability and fuel efficiency," says Dean Dal Santo, director of truck sales for Scania Australia.
An Elevated Drivetrain
The 540-hp engine in Scania's G 540 and R540 trucks boasts Scania XPI fuel injection and a new ball-bearing fixed geometry turbocharger to help reach the new elevated output. The new engine is also mated to a Scania GRSO905R overdrive 14-speed gearbox, with ratios selected via the Scania fully automated Opticruise gearshift, and braking is assisted by the Scania R3500 Retarder. To better handle hilly terrain and heavy loads, the 540-hp trucks are fitted with a cooling package. Fuel tank packages up to 1,000 litres are also available, along with 105-litre AdBlue tanks.
New Truck Generation Features
Scania's G 540 and R 540 trucks, like all Scania New Truck Generation models sold in Australia, include active and passive safety systems as standard. Features like side curtain airbags, driver and passenger seat belt pretensioners, driver steering wheel air bag, electronic stabiliser program (ESP), lane departure warning (LDW), advanced emergency braking (AEB), adaptive cruise control (ACC), auto hill hold, and auto headlights are all onboard. The G 540 configuration is also fitted with an electro-pneumatic parking brake.
Related Articles
Scania and ATA launch guide for prospective owner drivers
View Details
Scania to offer ready to work trucks in Australia
View Details
Valuable fuel savings driven by the new Scania Opticruise with performance modes
View Details
Henrik Henriksson to become Scanias new President and CEO
View Details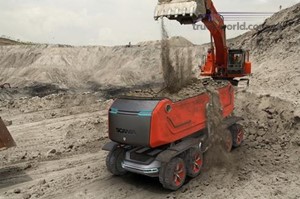 Autonomous transport solutions open up a world of opportunities Scania
View Details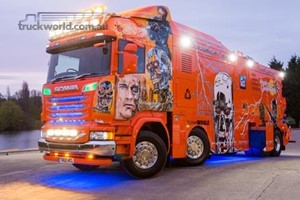 Scania and the rise of the machines
View Details
Scania links up with Ericsson to test 5G mobile technology
View Details
View More News
View all Related Ads