Scania 540 S Wins The 1000 Point Test & European Truck Challenge
The Scania 540 S tractor unit recently won both the 1000 Point Test and the European Truck Challenge (ETC), both of which were conducted in Germany. The 1000 Point Test was held in October of last year and included the MAN TGX 18.510 BLS and Mercedes-Benz Actros 1853 LS in addition to the winning Scania. And the ETC test, held in November, included the same Scania, MAN, and Mercedes-Benz models as well as the DAF XF 530.
Test Criteria
During these tests, each truck covers roughly 300 kilometres (186 miles), and the quality of the cab is taken into consideration as well as the overall performance of the truck as it relates to handling, shifting, servicing, and fuel consumption.
Highest Average Speed, Lowest Fuel Consumption
"Winning these comparison tests is yet another point of proof for Scania's industry-leading position," says Stefan Dorski, senior vice president and head of Scania Trucks. "We are awarded the highest overall scoring in both of these tests, but personally I am most proud of the fact that our truck has the lowest fuel consumption while at the same time offering the highest average speed. It highlights Scania's inherent transport efficiency. And not only will our customers benefit from the outstanding result, it also gives a substantial – here and now – contribution in the fight against the climate challenge from CO2 emissions the world is facing."
Source: Scania
Related Articles
Scania and ATA launch guide for prospective owner drivers
View Details
Scania to offer ready to work trucks in Australia
View Details
Valuable fuel savings driven by the new Scania Opticruise with performance modes
View Details
Henrik Henriksson to become Scanias new President and CEO
View Details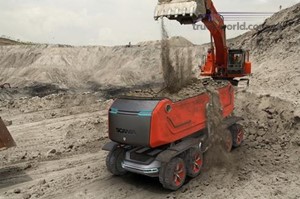 Autonomous transport solutions open up a world of opportunities Scania
View Details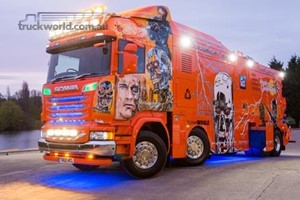 Scania and the rise of the machines
View Details
Scania links up with Ericsson to test 5G mobile technology
View Details
View More News
View all Related Ads