Scania Adds 540-Horsepower Engine Option To G- & R-Series Trucks
Scania's G-series midsize and R-series full-size trucks are now available with a new, range-topping 540-horsepower (402.7-kilowatt) engine option. The six-cylinder Euro 6-compliant engine out-torques competitors' offerings with its 2,700 newton-metres of torque between 1,000 and 1,300 rpm, says Scania, which adds that the engine "delivers more low-down drivability and grunt to shift loads seamlessly up hills, and turns a six-cylinder, 13-litre-driven prime mover into a genuine long-distance interstate B-double hauler."
More Of The Same
A 500-hp (373-kilowatt) variant that produces 2,550 N-m of torque previously topped Scania's six-cylinder engine range. Dean Dal Santo, Scania Australia director of truck sales, says the new engine option is no different than other Scania offerings that provide greater torque than rivals' offerings at identical horsepower outputs.
"The additional power, and particularly torque, will be welcomed by operators who have wanted to access a bit more grunt for B-double work at higher weights for intra- and interstate work, or while traversing hilly terrain, without reverting to our famous Scania V8 engine," says Dal Santo. "The 540 provides a reduced front axle weight compared with the 520 V8, allowing for more loading flexibility."
Along with Scania's XPI fuel-injection system, the latest engine variant includes a new ball-bearing fixed geometry turbocharger to help reach the 540-hp mark. Scania mates the engine to a Scania GRSO905R overdrive 14-speed gearbox featuring a fully automated Opticruise gearshift and brake-assisting Scania R3500 Retarder. A cooling package is also included to help on hilly terrain and when hauling heavy loads. According to early operators' reports, Dal Santo says, the first trucks with the new engine option in Australia "show exceptional fuel burn."
The G 540 & R 540
Along with more horsepower and torque, the G 540 and R 540 models include such safety systems as side curtain airbags, driver and passenger seat belt pretensioners, a driver steering wheel air bag, electronic stabiliser program, lane departure warning, advanced emergency braking, adaptive cruise control, auto hill hold, and auto headlights. The G 540 also includes an electro-pneumatic parking brake.
Related Articles
Valuable fuel savings driven by the new Scania Opticruise with performance modes
View Details
Henrik Henriksson to become Scanias new President and CEO
View Details
Scania to unveil its new truck generation
View Details
Driving the shift to a future of sustainable transport
View Details
Scania links up with Ericsson to test 5G mobile technology
View Details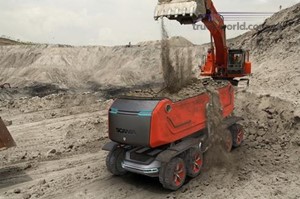 Autonomous transport solutions open up a world of opportunities Scania
View Details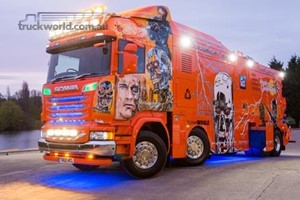 Scania and the rise of the machines
View Details
View More News
View all Related Ads