Scania Australia Signs Memorandum Of Understanding With Refuelling Solutions To Expand Biodiesel Distribution
Scania Australia recently signed a memorandum of understanding with Refuelling Solutions to increase access to biodiesel for customers across the country. The new partnership will allow Scania to sell more biofuel-powered trucks, buses, and engines, which in turn will reduce emissions. This most recent memorandum is another in a recent string for Scania, which seeks to "remove barriers to all types of operators considering making the shift towards a sustainable transport system," the company explains.
Another Link In The Chain
"To date we have signed MOUs for the supply of biodiesel from Just Biodiesel, as well as Ecotech Biodiesel, Ethanol fuel supplier Wilmar Bioethanol Australia, and the ENGV Group – infrastructure suppliers and consultants for Natural Gas and Biogas," says Anthony King, sustainable solutions manager at Scania Australia. "Now we are very pleased to welcome Refuelling Solutions to this group of low-emission fuel suppliers, as the business plays a vital role in the distribution of low-emission fuel to a cross-section of fuel consumers, as well as transporting B100 base stock fuel to refineries for blending to various levels, for wide distribution."
About Refuelling Solutions
Refuelling Solutions is a fuel delivery and bulk transporter based in Pymble, New South Wales. The company has been in business for more than 30 years and has branch offices in Victoria, Queensland, Western Australia, and South Australia. Over those three decades, the company has come to understand the importance of alternative fuels. "The rise in interest in alternative and renewable fuels, and the increasing number of vehicles that can consume these products delivers an opportunity for our business and we are pleased to form a partnership with Scania to play a role in helping to reduce the environmental impact of fuel consumed by our customers," says Tony Hartin, founder and managing director of Refuelling Solutions.
Related Articles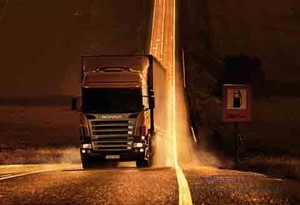 Scania introduces new Service Contracts
View Details
Scania presents the Svempa Red Pearl R 999
View Details
New Scania SCR six-cylinder engine family launched as part of modular line-up
View Details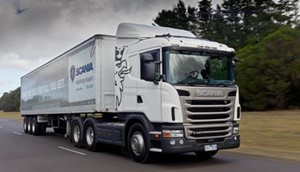 Scania works to boost operator profits
View Details
Optimised for uptime and efficiency – Scania Streamline is back
View Details
Valuable fuel savings driven by the new Scania Opticruise with performance modes
View Details
Scania Streamline – Interior changes in detail
View Details
View More News
View all Related Ads