Scania Connected Vehicles Produce 2.9 Kilometres Worth Of Invaluable Data Each Month
Scania recently revealed that it gathers 2.9 kilometres' worth of data from the on-board connected devices of more than 360,000 Scania trucks each month. The company uses that real-time vehicle usage data to offer enhanced support to the more than 70,000 vehicles with Flexible Maintenance contracts, which it says has given "customers up to a whole day of extra operation each year, boosting their profitability and the service they provide to their customers." Using this system, Scania can help schedule maintenance and repairs to prevent unnecessary downtime and keep trucks on the road.
"This is one of several signs that connectivity is transforming heavy transport," says Karin Rådström, executive vice president and head of sales and marketing at Scania. "From the customer's point of view, the results of Scania's embrace of connectivity back in 2011 are becoming more and more beneficial by the year. Better uptime and smarter planning means improved bottom line and more sustainable transport."
Invaluable Information
Scania also uses data gathered from connected vehicles to bolster its lineup of services, including Scania Fleet Management, which focuses on maximizing performance and ensuring operator safety. The information also serves as a basis for the company's driver training and coaching programs. On an even larger scale, Scania stresses just how important real-time data is for research and development as whole.
"Connectivity is invaluable in research and development," says Claes Erixon, executive vice president and head of research and development at Scania. "The volume of operational data from on-road Scania vehicles is doubled every 20 months. Engineers benefit from all this information when designing new features or improving existing functions. They can then delve into all previous data to determine, for example, component wear and durability as the starting point for an optimal design."
Related Articles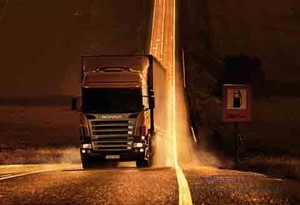 Scania introduces new Service Contracts
View Details
Scania presents the Svempa Red Pearl R 999
View Details
New Scania SCR six-cylinder engine family launched as part of modular line-up
View Details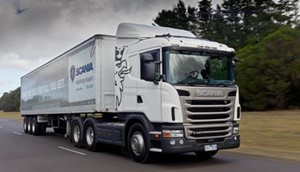 Scania works to boost operator profits
View Details
Optimised for uptime and efficiency – Scania Streamline is back
View Details
Valuable fuel savings driven by the new Scania Opticruise with performance modes
View Details
Scania Streamline – Interior changes in detail
View Details
View More News
View all Related Ads