Scania Great Britain Limited Receives Record-Setting Civilian Truck Order In Europe, At Least 2,250 Vehicles
Scania Great Britain Limited recently secured its largest ever European civilian order with at least 2,250 trucks destined for Consortium Purchasing and its many business units. William Stobart heads the consortium and is also the executive chairman of GreenWhiteStar Acquisitions, an organisation that owns Eddie Stobart Limited, iForce etc., The Pallet Network, and A.W. Jenkinson Forest Products owner Allan Jenkinson.
Half of the order will go to Eddie Stobart Limited, which is no stranger to the Scania brand. The company previously purchased 1,000 vehicles from the marque in 2010 and 2012 followed by 1,500 in 2014, more than 2,000 in 2016, and 2,100 in 2018. The rest of the trucks will go to A.W. Jenkinson Forest Products and W. S. Transportation Limited.
A Little Of This, A Little Of That
This record-setting order consists of several Scania models and a mix of rigid trucks and prime movers, but all of them will come from Graham Commercials Limited and Haydock Commercial Vehicles Limited steadily over the next two years. Each of the trucks is covered by a repair and maintenance contract that will be handled by Scania's extensive service network in the United Kingdom. The consortium plans to keep the trucks in operation for about three years.
"Absolutely Delighted"
"We are absolutely delighted to have placed this order with Scania, especially in such challenging and uncertain times," says Stobart. "Scania's latest generation of vehicles – which we have now operated for three years – are continuing the long tradition of excellent service, reliability, and good fuel performance we have come to expect from the brand. This, along with the consistently high levels of service we receive from the Scania network, is why we have chosen Scania to fulfil a large part of our truck requirements."
Related Articles
Scania and ATA launch guide for prospective owner drivers
View Details
Scania to offer ready to work trucks in Australia
View Details
Valuable fuel savings driven by the new Scania Opticruise with performance modes
View Details
Henrik Henriksson to become Scanias new President and CEO
View Details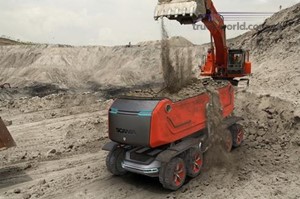 Autonomous transport solutions open up a world of opportunities Scania
View Details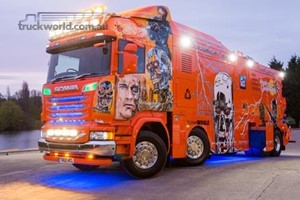 Scania and the rise of the machines
View Details
Scania links up with Ericsson to test 5G mobile technology
View Details
View More News
View all Related Ads