Scania Held Climate Day Event On 20th September To Discuss Sustainability
Scania held a Climate Day event at all of its locations across the globe on 20th September; the firm ceased "operations for one hour to deliver important details about the impact of climate change to its employees." The event served as a lead-up to the United Nations Climate Action Summit, which took place on 23rd September in New York. Scania took this opportunity not only to educate employees about the company's current sustainability initiatives, but also to request suggestions from Scania staff on how to emphasise sustainability in all day-to-day operations.
"Within Scania Australia we will be talking about the concrete steps we can take to make our operations more efficient and sustainable, today, tomorrow and within the foreseeable future," said Mikael Jansson, managing director of Scania Australia. "Scania Australia has been at the forefront of the sustainability message in our external actions and with the roll-out of new products, but there is still much to be done across our operations and across the transport industry as a whole."
A Work In Progress
Scania says a major commitment for the company is to drive "the shift towards a sustainable transport system," and the company has already taken strides to achieve that vision. Some of those goals include cutting CO2 emissions by 50% per transported tonne by 2025 for all of Scania's land transport and cutting CO2 emissions across all operations by 50% by 2025. Other initiatives include moving to entirely fossil-free electricity by 2050 as well as continuing to launch products that run on alternative fuels.
Scania's CEO On Honoring The Paris Agreement
"We have worked purposefully with sustainability and it has a profound impact on our products, our production, and the way we do business. Now we are taking yet another step and we choose training as our course of action for our Climate Day, since we believe that increasing knowledge about climate change is crucial to be able to deliver on the Paris Agreement," said Henrik Henriksson, president and CEO of Scania. "Business has an important part to play in fighting climate change. We cannot stand idly by and wait for others to take action. I would like to challenge other companies to take action and hopefully we can generate great impact together."
Related Articles
Scania and ATA launch guide for prospective owner drivers
View Details
Scania to offer ready to work trucks in Australia
View Details
Henrik Henriksson to become Scanias new President and CEO
View Details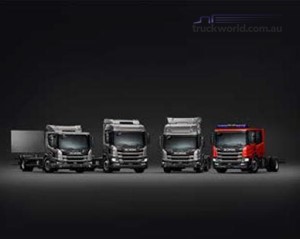 Scania launches a new range of solutions for sustainable city transport
View Details
Scania Testing Autonomous XT Tipper Truck At Rio Tinto Mining Sites
View Details
Scania Introduces 16-Litre V8 Engine Powered By Waste
View Details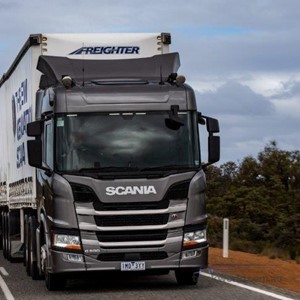 Scania To Highlight Its New Truck Generation At The Brisbane Truck Show
View Details
View More News
View all Related Ads