Scania Launches 'Future Room,' Invites Creative Discussion about Transport's Evolution
Scania announced a new initiative to bring in researchers, futurists, videographers, and writers to meet with its in-house experts and idea generators and discuss ideas for a sustainable future transport system. The truck manufacturer is calling the virtual space Future Room.
"We want to make more people curious about Scania. Both to get those who already know us to see different sides of us, but also to trigger a future-driven audience that doesn't necessarily yet know they should pay attention to us," says Scania's Head of Communications, Brand, and Marketing, Erik Ljungberg. "The most valuable asset we as a company have is our employees, our talent, and the Future Room is a space for them, just as much as for people outside the company."
Driving The Shift
Scania describes Future Room as "a space for creative thinking, passion, and ambition," an optimistic meeting ground in which imaginative thinkers and its own personnel can discuss ways that companies and technology can shape the future of transport around the world. In a whimsical introductory video about the initiative, a cloud of drones is depicted flying a Scania truck and trailer to its destination. "We've all got big ideas about the future," the narrator says drily, but "not all of them are going to fly."
Initial Future Room content includes a round-table discussion on future cities, available as a video and a podcast. The guests included a futurist, a VP of Autonomous Solutions, a writer, and a Strategic Project Manager with a focus on entrepreneurship initiatives. Other discussions take on topics such as automation and collaboration.
"Staying in the forefront during large technology shifts, exploring new business models, and managing the speed of change present challenges and great opportunities for Scania, the ecosystem of transport and logistics, and society at large," Scania explains.
Reaching Out to Plan Ahead
"We have a legacy and a culture that are strong. We build on that as we look to the future and tap into new competence and partnerships in areas like autonomous vehicles, connectivity, and electrification," says Ljungberg. "This also calls for a communications approach that draws new stakeholders closer to the company."
Related Articles
Scania and ATA launch guide for prospective owner drivers
View Details
Scania to offer ready to work trucks in Australia
View Details
Henrik Henriksson to become Scanias new President and CEO
View Details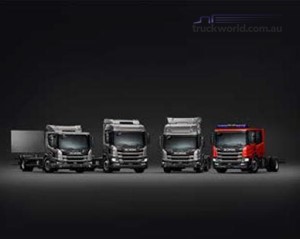 Scania launches a new range of solutions for sustainable city transport
View Details
Scania Testing Autonomous XT Tipper Truck At Rio Tinto Mining Sites
View Details
Scania Introduces 16-Litre V8 Engine Powered By Waste
View Details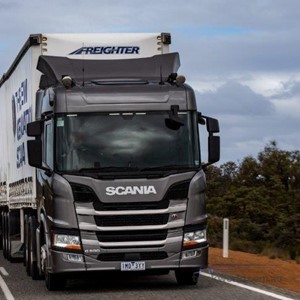 Scania To Highlight Its New Truck Generation At The Brisbane Truck Show
View Details
View More News
View all Related Ads