Scania Reaches an All time High for Truck Deliveries
In a recent year-end report, Scania reports that net sales increased 15% from 2016 to 2017 with record net sales of 119.7 billion Swedish Krona (18.8 billion Australian Dollars). Henrik Henriksson, Scania president and CEO, said in a news release, "In 2017, vehicle orders surpassed the level of 100,000 for the first time due to the new truck generation and our global reach. Order bookings for trucks rose by 30% compared to the previous year."
New Truck Ranges Well Received
In 2017, Scania launched new trucks for long-haul, construction, and urban traffic, and there was a positive response, according to Henriksson. "In 2017, more than 13,000 trucks were delivered from Scania's new truck range. With an average reduction in fuel consumption of over 5% per vehicle, this will provide total estimated savings of more than 30,000 tonnes in global carbon emissions." The new, fuel-efficient options also feature enhanced drivability, improved safety, ergonomics, comfort and even better overall economy, according to Scania.
Worldwide Trends
Scania reports that there continues to be a strong demand for trucks in most of Europe. Trends were also positive in Latin America with continued positive demand in Argentina and improvement from Brazil. Engines were another strong area for Scania in 2017. "Growth in service volume continued and revenue amounted to a record high SEK 23.7 billion, an increase of 10% (8% in local currencies)," says Henriksson. The report also noted that Scania now has more than 300,000 connected vehicles in its fleet.
Truckworld.com.au lists Scania used trucks, including prime movers, wrecking trucks, 6x4s, and 4x2s. Scania used passenger buses and coaches are often available, as well.
Related Articles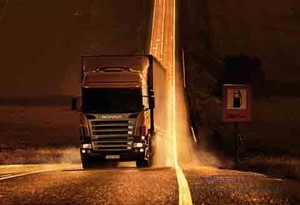 Scania introduces new Service Contracts
View Details
Scania presents the Svempa Red Pearl R 999
View Details
New Scania SCR six-cylinder engine family launched as part of modular line-up
View Details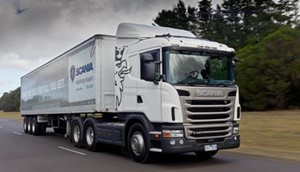 Scania works to boost operator profits
View Details
Scania Blue Stream goes with the flow
View Details
Scania to introduce new freewheeling retarder
View Details
Optimised for uptime and efficiency – Scania Streamline is back
View Details
View More News
View all Related Ads