Scania Reduces Operational Carbon Emissions By Half In Asia & Oceania, Installs Solar Panels At Kewdale Facility
Scania has announced several initiatives intended to further embrace renewable energy and reduce carbon emissions at its facilities across Asia and Oceania over the next few years. One example is the manufacturer's branch in Kewdale, near Perth, which recently installed more than 300 solar panels. Scania's stated goal is to move the facility entirely over to renewable energy within two years.
The company says it will also reduce by half the carbon emissions across the region by the start of next year. "Each factory, workshop, and sales office around the world is presently addressing potential energy savings and the prospects for switching to renewable electricity," says Andreas Follér, head of sustainability at Scania.
More Sustainability Goals
For these moves, Scania is following the Science Based Target initiative. Using this approach, the company is making changes in order to reduce its worldwide carbon emissions by 50% over the next five years across all of its operations while also working to reduce the emissions produced by its vehicles by 20% compared to 2015. Some examples of changes include switching to LED lighting, embracing natural light, and installing more efficient air conditioning,
Already In Progress
Scania also points out that its assembly plants in Asia have already transitioned to fossil fuel-free electricity, and the company is moving quickly to do the same at the rest of its production facilities. This will involve using a mix of not only solar power, but also wind and hydro power, the company says, and means that whenever possible, Scania will make use of locally available renewable energy.
Source: Scania
Related Articles
Scania and ATA launch guide for prospective owner drivers
View Details
Scania to offer ready to work trucks in Australia
View Details
Valuable fuel savings driven by the new Scania Opticruise with performance modes
View Details
Henrik Henriksson to become Scanias new President and CEO
View Details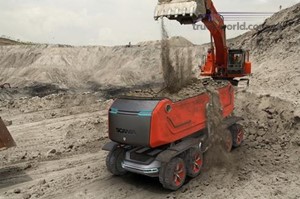 Autonomous transport solutions open up a world of opportunities Scania
View Details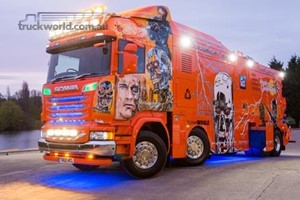 Scania and the rise of the machines
View Details
Scania links up with Ericsson to test 5G mobile technology
View Details
View More News
View all Related Ads