Scania Releases 2020 Annual Report Highlighting Sustainability Issues
Scania recently released their annual report for 2020, highlighting several milestones in sustainability initiatives. Electric trucks, fossil-free facilities, progress on autonomous vehicles, and community support during the pandemic are among the achievements mentioned.
A Greener Industry
In September 2020, Scania introduced its first fully electric truck. Designed for urban use, it has a range of up to 250 kilometres (150 miles) on a full charge; the firm says electrification is a big part of their decarbonisation efforts. Electric vehicles produce zero particle and nitrogen oxide emissions, but as the company notes, batteries and charging infrastructure will require further development.
In December, Scania took its first self-driving test trucks onto public roads through a partnership with TRATON GROUP and TuSimple. The tests are conducted on an autonomous hub-to-hub route in Sweden. The trucks will be used in Scania Transport Laboratory's regular transport of goods.
Scania became the first heavy commercial vehicle manufacturer to receive formal approval from the Science Based Targets initiative for their climate targets. The company also achieved its target of having all 10 major production facilities worldwide powered by fossil-free electricity. Additionally, Scania won its fourth-straight German Green Truck Award for most fuel-efficient truck.
Helping Communities
As the pandemic took hold around the world, Scania employees helped on several fronts. New measures were put in place to keep service workshops open to keep trucks on the road, ensuring that needed supplies could be delivered. Employees at Scania's Transport Lab in Sweden worked with Karolinska to deliver masks, visors, gowns, and disinfectant to front-line doctors and nurses. In Stockholm, Scania also provided truck trailers for use as mobile sampling stations. Skilled workers in Södertälje helped Swedish medical company Getinge produce three times more ventilators.
In Brazil, Scania maintenance technicians helped repair around 3,600 ventilators. The company also handed out free meals in Great Britain and Brazil when the closure of truck stops and cafes made it difficult for drivers to buy a meal.
In China, the first country to be hit by the virus, Scania provided protective equipment to truck drivers and offered Scania vehicles assisting in the relief effort in Hubei free vehicle maintenance and inspection services.
Source: Scania
Related Articles
Scania and ATA launch guide for prospective owner drivers
View Details
Scania to offer ready to work trucks in Australia
View Details
Valuable fuel savings driven by the new Scania Opticruise with performance modes
View Details
Henrik Henriksson to become Scanias new President and CEO
View Details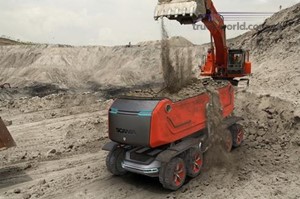 Autonomous transport solutions open up a world of opportunities Scania
View Details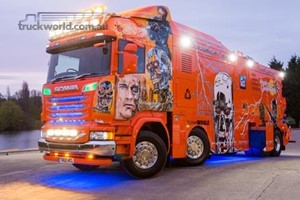 Scania and the rise of the machines
View Details
Scania links up with Ericsson to test 5G mobile technology
View Details
View More News
View all Related Ads