Scania Testing Autonomous XT Tipper Truck At Rio Tinto Mining Sites
Rio Tinto, a mining company based in the United Kingdom with several operations in Australia, is helping Scania test out an XT 8x4 autonomous tipper truck at its Dampier Salt mining sites in Western Australia. The company has quite a bit of experience with autonomous technologies, including driverless trucks and heavy-haul vehicles, production drills, and a long-distance rail network, which makes it a great partner for the project.
First Steps
This initial trial, which began in August 2018, involves a Scania XT with a safety driver in the cab who will monitor the performance of the truck and take control whenever necessary. As the testing process continues, Scania will introduce other autonomous trucks in order to "develop vehicle-vehicle awareness and intelligent fleet supervisory controls," the company says.
A Good Fit
"Mining sites given their high vehicle utilisation rates are ideal for testing new autonomous technology," says Björn Winblad, head of Scania Mining. "The industry can reap the safety and productivity benefits of automation, and the experience gained here will be instrumental in developing fully autonomous solutions for other transport applications. It is very encouraging to note that the truck has been performing in a safe manner and in accordance with expectations with regards to the operations."
Related Articles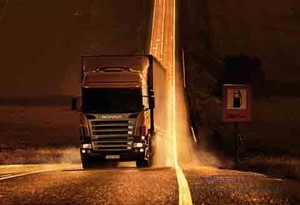 Scania introduces new Service Contracts
View Details
Scania presents the Svempa Red Pearl R 999
View Details
New Scania SCR six-cylinder engine family launched as part of modular line-up
View Details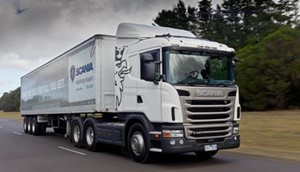 Scania works to boost operator profits
View Details
Optimised for uptime and efficiency – Scania Streamline is back
View Details
Valuable fuel savings driven by the new Scania Opticruise with performance modes
View Details
Scania Streamline – Interior changes in detail
View Details
View More News
View all Related Ads