Scania To Test Self-Driving Trucks In Sweden At SAE Level 4 & 5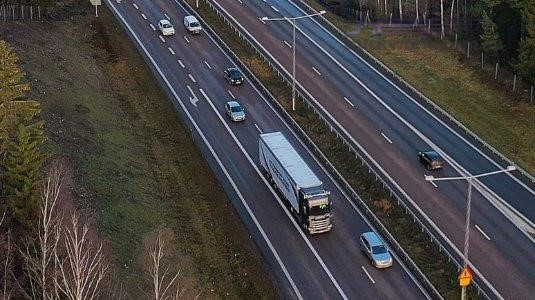 Scania was recently granted permission by the Swedish Transport Agency to test self-driving trucks on the E4 motorway between Södertälje and Jönköping. The tests cover self-driving technology at SAE levels 4 and 5, meaning that the trucks are driven autonomously but for safety reasons are supervised by a driver. The latest Scania tests build upon data Scania has been gathering through self-driving mining trucks since 2017 in Australia.
Partnership With TuSimple
The self-driving testing in Sweden will occur in collaboration with TuSimple, a leader in the development of autonomous vehicles and a key partner in Scania's and TRATON group's investment in the field. Since its founding in 2015, TuSimple has carried out millions of kilometres of tests on motorways to develop self-driving technology for automation level 4. During the test in Sweden, a test engineer will be on board with the task of monitoring and verifying the information which is transmitted to the truck from the sensors that enable autonomous driving.
A First In Europe
"In both the U.S. and China, tests are already underway of trucks according to Level 4 on public roads, but as far as I know Scania is the first in Europe to test the technology on a motorway and with payload," says Hans Nordin, who is responsible for the Hub2hub project.
Scania plans to cover the entire route between Södertälje and Helsingborg later this year. "In the coming years, we also expect to be able to test the technology in other European countries and in China," says Nordin. "We have come so far in the development of self-driving vehicles that the technology may be ready to be introduced to the market already within the next five years for this type of transportation. It will take longer before autonomous vehicles for driving on roads with two-way traffic and in urban environments becomes a reality."
Source: Scania
Related Articles
Scania and ATA launch guide for prospective owner drivers
View Details
Scania to offer ready to work trucks in Australia
View Details
Valuable fuel savings driven by the new Scania Opticruise with performance modes
View Details
Henrik Henriksson to become Scanias new President and CEO
View Details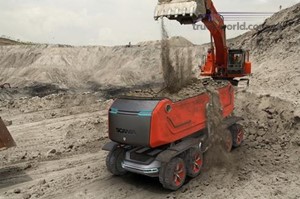 Autonomous transport solutions open up a world of opportunities Scania
View Details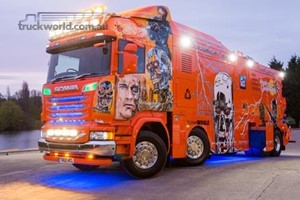 Scania and the rise of the machines
View Details
Scania links up with Ericsson to test 5G mobile technology
View Details
View More News
View all Related Ads