Scania welcomes David Whyte to its driver training team
Scania welcomes David Whyte to its driver training team
David Whyte is an experienced truck driver and journalist who has a long history with Swedish truck manufacturer Scania going back as far as 2007 when he won the first Scania Young Australian Truck Driver of the Year Competition. Recently, Scania introduced Whyte to its New Truck Generation, and that experience convinced him to combine his skills and expertise to help new and existing Scania drivers get the most out of their trucks as part of the Scania Driver Training Team.
Paying it forward
"I am really excited to be joining Scania and the driver training team," Whyte says. "I know the brand very well from the competition and also driving a Scania P-series for many years. I also know and have a lot of respect for the Scania Driver Trainers, with whom I have spent many hours in the cab over the years as a journalist, and I have always been very impressed by their ability to pass on useful tips to make me an even better and safer driver. I look forward to meeting many more drivers and owners of new Scania trucks and helping them to get the best possible efficiency from their vehicles, while also keeping them and their vehicles safe on the road."
Safety and efficiency
Scania's Driver Training services are designed to help drivers operate their trucks more efficiently. With the help of Whyte and other Scania trainers, you can learn, sometimes in a one-on-one capacity, what it takes to get the best possible fuel efficiency from Scania trucks. It also emphasizes changing habits to keep the driver safe as well as anyone else out on the road. Scania looks forward to adding Whyte to the team.
"We have a very strong team of driver trainers who in 2017 spent time in the cab with more than 1,000 drivers, assisting them to increase their efficiency and to understand how to get the best from their Scania truck," says Scania Driver Services Manager Richard Bain. "Our team of driver trainers consisting of Alan McDonald, Lindsay Pollock, Andrew Nicholls in trucks, and Peter Verbrugge in buses, is the most experienced and committed in Australia, and feedback from customers has been consistently positive. With David Whyte joining us, the Scania Driver Training team strength increases even further."
Related Articles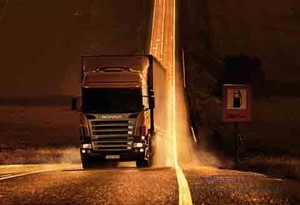 Scania introduces new Service Contracts
View Details
Scania presents the Svempa Red Pearl R 999
View Details
New Scania SCR six-cylinder engine family launched as part of modular line-up
View Details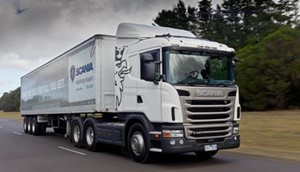 Scania works to boost operator profits
View Details
Scanias express route to fuel savings
View Details
Scania Year end Report January to December 2015
View Details
Scania charges up Electric Avenue
View Details
View More News
View all Related Ads