Scania Will Showcase New Generation Of Trucks & Buses At IAA 2018
Scania will be displaying its entire lineup of new generation trucks as well as several buses at IAA Commercial Vehicles Hannover 2018, which runs 20-27 September in Hannover, Germany. Scania's showing will put a major emphasis on alternative fuel vehicles designed to reduce pollution and noise. Some of the vehicles can even take advantage of Scania Zone, a new service that allows drivers to adhere automatically to local regulations in regards to speed limits, noise levels, and emissions standards. If you plan to attend the event, you'll find Scania at stand CC 22 in Hall 12.
"We are in the midst of a fundamental shift in heavy transport and Scania aims to lead the way with all the low-carbon and zero tailpipe emission vehicles that hauliers require for their operations," says Alexander Vlaskamp, senior vice president, head of Scania Trucks. "Cities are now in the forefront but all forms of transport will need to adjust to meet the carbon reduction target as set forth in the Paris Agreement."
Vehicles On Display
Scania will have ten total trucks on display at IAA 18 in addition to five Scania coaches and buses. Each of these vehicles supports renewable and alternative fuels. The plug-in hybrid electric truck (PHEV) and the hybrid electric vehicle (HEV) are two examples; both of these trucks can take advantage of Scania Zone. Both trucks have a Scania DC09, five-cylinder engine capable of running on either diesel of hydrotreated vegetable oil (HVO). They also have a 177-horsepower electric motor that produces up to 1,050 newton-metres of torque. The HEV will be available in November of this year with the PHEV following soon after in 2019.
Scania will also have a Scania Citywide battery electric bus and a Scania Interlink Medium Decker (MD) coach on display. The Interlink MD is a 13-metre coach that is the first of its kind to run on liquefied natural gas (LNG) and has a range of up to 1,000 kilometres.
Related Articles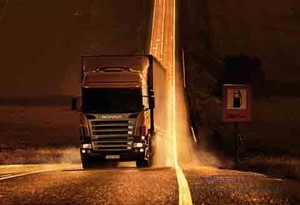 Scania introduces new Service Contracts
View Details
Scania presents the Svempa Red Pearl R 999
View Details
New Scania SCR six-cylinder engine family launched as part of modular line-up
View Details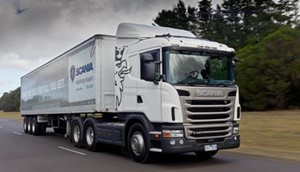 Scania works to boost operator profits
View Details
Optimised for uptime and efficiency – Scania Streamline is back
View Details
Valuable fuel savings driven by the new Scania Opticruise with performance modes
View Details
Scania Streamline – Interior changes in detail
View Details
View More News
View all Related Ads