Scania Wins Green Truck Test For Fourth Consecutive Year
Scania has won the Green Truck test for the fourth straight year, an event in Munich, Germany, that pits trucks from three marques against each other to see which one can maintain the highest average speed while also consuming the least amount of fuel. This year, the trucks were required to have gross trailer weights of 40 tonnes and engines that produce 500 or more horsepower (kilowatts). With an R 540 driving on a 360-kilometre track, Scania outperformed its competitors with an average speed of 80.42 km/h with an average fuel consumption of 25.14 litres/100 km.
More Green Truck Details
It's Scania's fourth win since the Green Truck event began in 2013. The test is hosted by Trucker and VerkehrsRundschau, two German publications dedicated to the trucking industry. Driving is done on public roads and overseers use a reference truck to create a baseline, factoring in traffic, weather, and other conditions to ensure a fair competition. All trucks involved feature tyres from the same brand that have equal wear and air pressure.
"The Fuel Champion"
"Winning this award in four consecutive years, and with different GTW and engine power parameters, proves what so many European customers have already found, namely that Scania is the fuel champion in long-distance haulage," says Stefan Dorski, senior vice president and head of Scania Trucks. "These flattering results make a difference not only for our customers' profitability but also represent a vital contribution in reaching Scania's science-based CO2 targets under the Paris agreement.
"The internal combustion engine and diesel fuel will be main pillars of road transport systems for the rest of this decade, that is why continuous improvement of fuel efficiency is so important," he continues. "Although renewable fuels and electrification are the future, this result is still a great achievement by Scania."
Related Articles
Scania and ATA launch guide for prospective owner drivers
View Details
Scania to offer ready to work trucks in Australia
View Details
Valuable fuel savings driven by the new Scania Opticruise with performance modes
View Details
Henrik Henriksson to become Scanias new President and CEO
View Details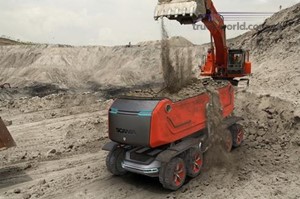 Autonomous transport solutions open up a world of opportunities Scania
View Details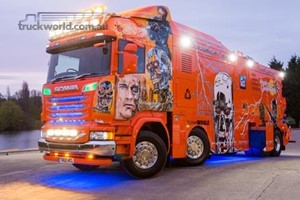 Scania and the rise of the machines
View Details
Scania links up with Ericsson to test 5G mobile technology
View Details
View More News
View all Related Ads