Swift Transport Of Sydney Buys 17 Scania G450, G500, & G540 Trucks
Sydney-based Swift Transport has been buying fuel-efficient Scania trucks for the last four years, with roughly 50 of them currently in its fleet. The shipping container transport company recently added another 17 new Scanias to its portfolio. The New Truck Generation G 450, G 500, and G 540 models Swift purchased are all powered by Euro 6, six-cylinder diesel engines.
"These Scanias really perform in terms of safety, efficiency, reliability," says Swift Director of International Business Development Michael Volonakis. "They are second to none in my opinion. If trucks had driven, stopped, and handled this well back when I was driving, well I would probably still behind the wheel."
The Right Truck For Each Application
Swift Transport provides container transport and deliveries from the port of Sydney throughout New South Wales and other parts of the country.
"We selected the Scania 450-horsepower prime movers to handle single trailer and some side-loader work and they do it with ease," says Volonakis. "The 500-hp version is best suited to B-double activities and some side-loaders. They just make life so easy for our drivers.
"Most recently we have added the new 540-hp engine versions, and these are used for B-double and A-double work," Volonakis continues. "The extra power means the truck handles all our specialised weight criteria work, and performs exactly as expected, that is, perfectly."
Running costs are very important to Swift Transport, Volonakis says, as well as a truck's purchase price, retained value, and driver satisfaction. The company avails itself of Scania's driver training programme, financing through Scania Finance Australia, and the Scania Repair and Maintenance contract.
"For our business, the predictability of running costs delivered by the Scania Repair and Maintenance contract is a no-brainer," Volonakis says. "Nothing is worse than an unexpected repair bill, but with the Scania R & M contracts, well... there are no surprises."
Scania G Series
The G-Series from Scania comes in prime mover and rigid models ranging from two to five axles. There are front, rear, fixed, and steered tag axles available in a broad variety of configurations. Buyers of new G-Series trucks can choose from among short cab, day cab, and sleeper cab options with a selection of chassis heights.
Scania's 9- and 13-litre Euro 6 engines have optimised combustion chambers and fuel injectors that contribute to fuel economy and performance. The mills range from 280 to 500 horsepower (209 to 373 kilowatts), including certain engines that run on gas instead of diesel. The eight- and 12-speed transmissions available for G-Series trucks can be augmented with special features such as Scania Opticruise and the Scania Retarder.
Related Articles
Scania and ATA launch guide for prospective owner drivers
View Details
Scania to offer ready to work trucks in Australia
View Details
Valuable fuel savings driven by the new Scania Opticruise with performance modes
View Details
Henrik Henriksson to become Scanias new President and CEO
View Details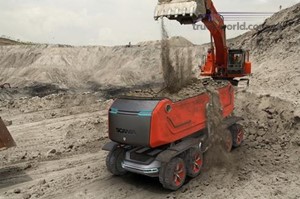 Autonomous transport solutions open up a world of opportunities Scania
View Details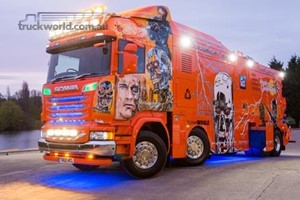 Scania and the rise of the machines
View Details
Scania links up with Ericsson to test 5G mobile technology
View Details
View More News
View all Related Ads