Volvo Group Founds Volvo Energy Business Area Focused On Battery Life Cycle, Charging Infrastructure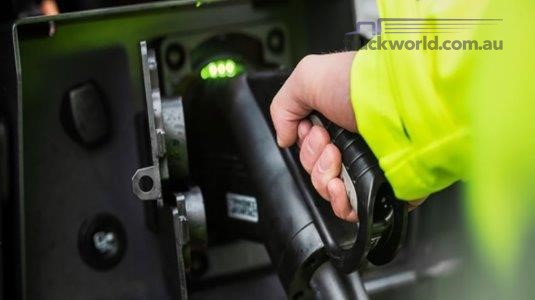 Volvo Group has announced a new business area devoted to the batteries and charging solutions for electric and hybrid electric machines and commercial vehicles. Volvo Energy will concern itself with the battery life cycle as well as infrastructure for recharging batteries and supplying fuel cell electric vehicles with hydrogen. Chairman of UD Trucks and Volvo Group Executive Board member Joachim Rosenberg will lead the new business area starting next month.
"There is a great and growing interest for electric vehicles and machines among our customers," says Volvo President and CEO Martin Lundstedt. "This is of course very positive as it accelerates the transition towards more sustainable transport solutions. With Volvo Energy, we are taking a holistic view of the entire life cycle, which benefits both our customers' business and society as a whole."
Repurposing Used Batteries
Part of the new business area's purview will be to offer used, remanufactured, and refurbished batteries to external customers for a variety of roles. Volvo says that used batteries continue to have "considerable" life left even after they're no longer suitable for the needs of a vehicle or machine. The company states that such batteries can be reused to store power in green energy systems, for example to supply nighttime power to buildings with solar panels that capture the sun's energy by day.
"With Volvo Energy, we are. . . giving vehicle batteries a second life, which is both a business opportunity and a way to contribute to the creation of a circular economy and a fossil-free society," Lundstedt says.
Find The Right Volvo
Among Volvo's current electric offerings are city buses, compact excavators and loaders, and trucks for waste management, construction, and urban distribution roles. The company plans to introduce more heavy-duty construction and regional transport electric trucks later in 2021.
TruckWorld.com.au showcases a wide selection of new and used Volvo trucks for sale every day.
Source: Volvo
Related Articles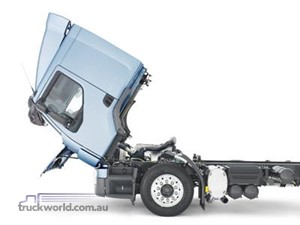 New Volvo FE – For Total Performance
View Details
Mighty Power – New Volvo FH16 ready to launch
View Details
Volvo Trucks takes aim at our biggest challenge ever
View Details
Traffic Safety Research - Volvo Trucks
View Details
Better for the Environment, Built for your Bottom Line – 2008 Volvo Engines
View Details
The iron mark – a symbol of Volvo for 80 years
View Details
The Volvo FH16 – Optimised for the heaviest
View Details
View More News
View all Related Ads