Volvo Says Testing Proves FL Electric Truck Is Viable Option For Harsh Climates & Urban Distribution Tasks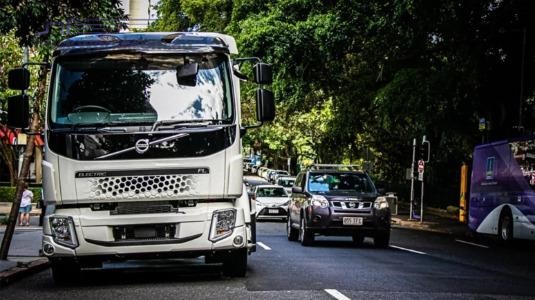 Volvo engineers recently conducted a multi-faceted testing programme with the Volvo FL Electric that proves the all-electric truck to be a solid choice for various urban distribution applications. Volvo Group Australia Vice President of Technology Business Development, Paul Illmer, says the tests have also shown the truck can withstand Australia's harsh climate.
"Temperature is the enemy of battery performance in any vehicle," Illmer says. "For our industry to go electric, our customers need to know we've tried and tested our technology in adverse conditions rather than report contrived figures derived from testing in a controlled environment."
Put To The Test
Engineers sought to determine the impact of fast charging and extreme heat on the FL Electric's range, battery charging, and vehicle performance. The test FL Electric featured second-generation battery packs with 265 kilowatts of total capacity. The truck had a gross vehicle weight (GVW) of 15,000 kilograms (33,000 pounds) and covered 730 kilometres (453 miles) in temperatures topping 35 degrees Celsius (95 degrees Fahrenheit). Routes involved varying traffic conditions and terrain, and included inner-city settings and an ascent up the Toowoomba Bypass that included a 6% gradient climb.
VGA says while the second-gen battery packs have a predicted energy consumption of 0.9 kWh per km, local tests resulted in 0.73 kWh per km consumption. While descending the Toowoomba range, energy obtained via regenerative braking proved enough to replenish battery power by about 5%. Engineers also performed a 40-minute fast charge from 40% battery capacity using 150-kWh DC chargers to learn how opportunity charging can factor into daily transport operations.
Going The Extra Mile
Illmer says that because Volvo electric trucks help form an electromobility ecosystem, Volvo uses a bespoke range-estimation tool with customers before they adopt a Volvo electric vehicle to plan how the electric vehicle can specifically fit into an existing transport application. Once in service, Volvo can assist the customer with monitoring vehicle performance through the Volvo Connect telematics portal, which contains proprietary tools that provide a 360-degree view of the customer's needs customised to their operation.
The Volvo FL Electric
The Volvo FL Electric is available as a 4x2 rigid with air suspension for both axles, and with a choice of day or short sleeper cabs. It has a 16,000-kg (35,274-lb) gross weight. Its 200-kW (268-horsepower) engine generates 425 newton-metres (313 pounds-foot) of torque. The truck can deliver 130 kW (174 HP) of continuous power to the rear wheels via its two-speed automated transmission. With three to six batteries, battery capacity ranges from 200 to 395 kWh. Maximum driving range is 300 km (186.4 miles) between charges, and charging time to full capacity is 11 hours (22 kWh AC) or 2 hours (150 kWh DC).
Find The Right Volvo Truck
FL Electric deliveries are expected in Australia this year. In the meantime, visit TruckWorld.com.au for a big selection of new and used Volvo trucks for sale, including FLs.
Source: Volvo
Related Articles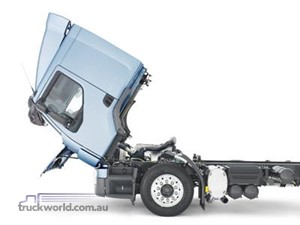 New Volvo FE – For Total Performance
View Details
Mighty Power – New Volvo FH16 ready to launch
View Details
Volvo Trucks takes aim at our biggest challenge ever
View Details
Traffic Safety Research - Volvo Trucks
View Details
Better for the Environment, Built for your Bottom Line – 2008 Volvo Engines
View Details
The iron mark – a symbol of Volvo for 80 years
View Details
The Volvo FH16 – Optimised for the heaviest
View Details
View More News
View all Related Ads